At Home Gym Kit
Access to great functional training workouts at home is so easy with this kit. After set up you'll be sweating in no time.
Price is $90 OFF Retail + FREE SHIPPING
Your At Home Gym Kit includes our flagship equipment the Jungle Gym Suspension Trainer and the Train Station Cable Set with all the fun accessories to get your home gym up to standard. The flexibility of your workouts are endless with this kit. Install into a wood stud is a breeze.
The Train Station is a versatile training tool for your Home Gym, the bands are interchangeable and come in various resistance levels to challenge all fitness levels. The exercises are unlimited doing Pushing, Pulling, Core, and Legs.
The Jungle Gym attaches to the Train Station, being a 3-Dimensional environment challenges exercisers to adapt and stabilize themselves constantly. The Jungle Gym allows exercisers to perform pulling, pushing, core and leg exercises using an adjustable percentage of their body weight, ensuring success for all ability levels. As you get stronger, simply slide the handles lower to increase the percentage of body weight being used.
Life is busy, save time and hassle with a quality gym equipment at home
Save money – A single month fee for a gym memberships averages $130
Comfortable atmosphere – No need to worry if your hair is combed and no shoes/shirt required.
Working out fits into YOUR life and YOUR routine.
Kit Items Included:
Three Mini-Bands
Tone and strengthen all aspects of the hips
(yellow = light, green = medium, blue = heavy)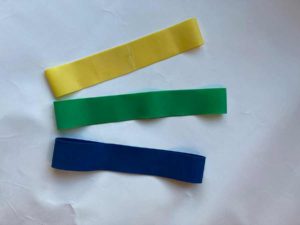 One Jungle Gym Suspension Trainer
Efficiently develop total-body strength using varying degrees of your own body weight
You will "clip" this into the top mounting bracket.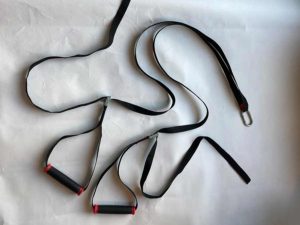 One Train Station Cable Set
Train an endless variety of movements to boost your strength and metabolism
Includes two handles, two cables, and triple cable pocket with carabiner.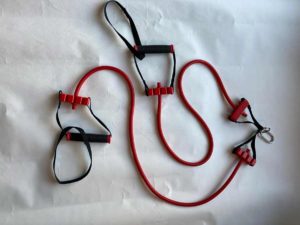 One Ankle Cuff
Enhance hip mobility and strength with resisted abduction, adduction, flexion, and extension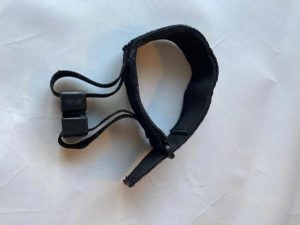 One Movement Belt
Increase power and prevent injuries by resisting or assisting a multitude of movements.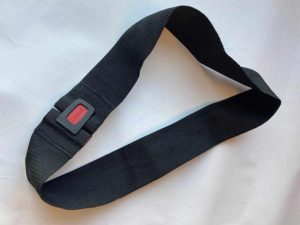 One Vertical Strap with Adjustable O-ring
Change the training angle in seconds!
Attaches to the top and bottom brackets and Train Station Cable Set attaches to the O-ring.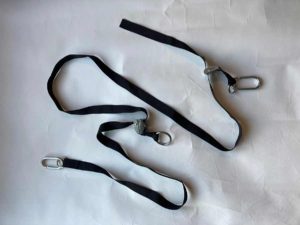 Three Pairs of Train Station Cables
(of varying resistance)
The pounds rating for each color is when the cable is stretched TWO times its length. In other words, when you are stretching the cable 12' from the anchor point on the vertical strap with adjustable O-ring.
R3 (pink) = 30 lbs.
R4 (maroon) = 40 lbs.
R5 (orange) = 50 lbs.
R6 (red) = 60 lbs.
Note: You can place up to three cables into each handle/triple cable pocket to increase resistance.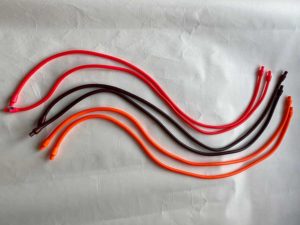 Two Steel Mounting Brackets
Easy installation into wood or concrete.
Wall fasteners are not supplied, due to the wide variety of wall materials you may be attaching them to.